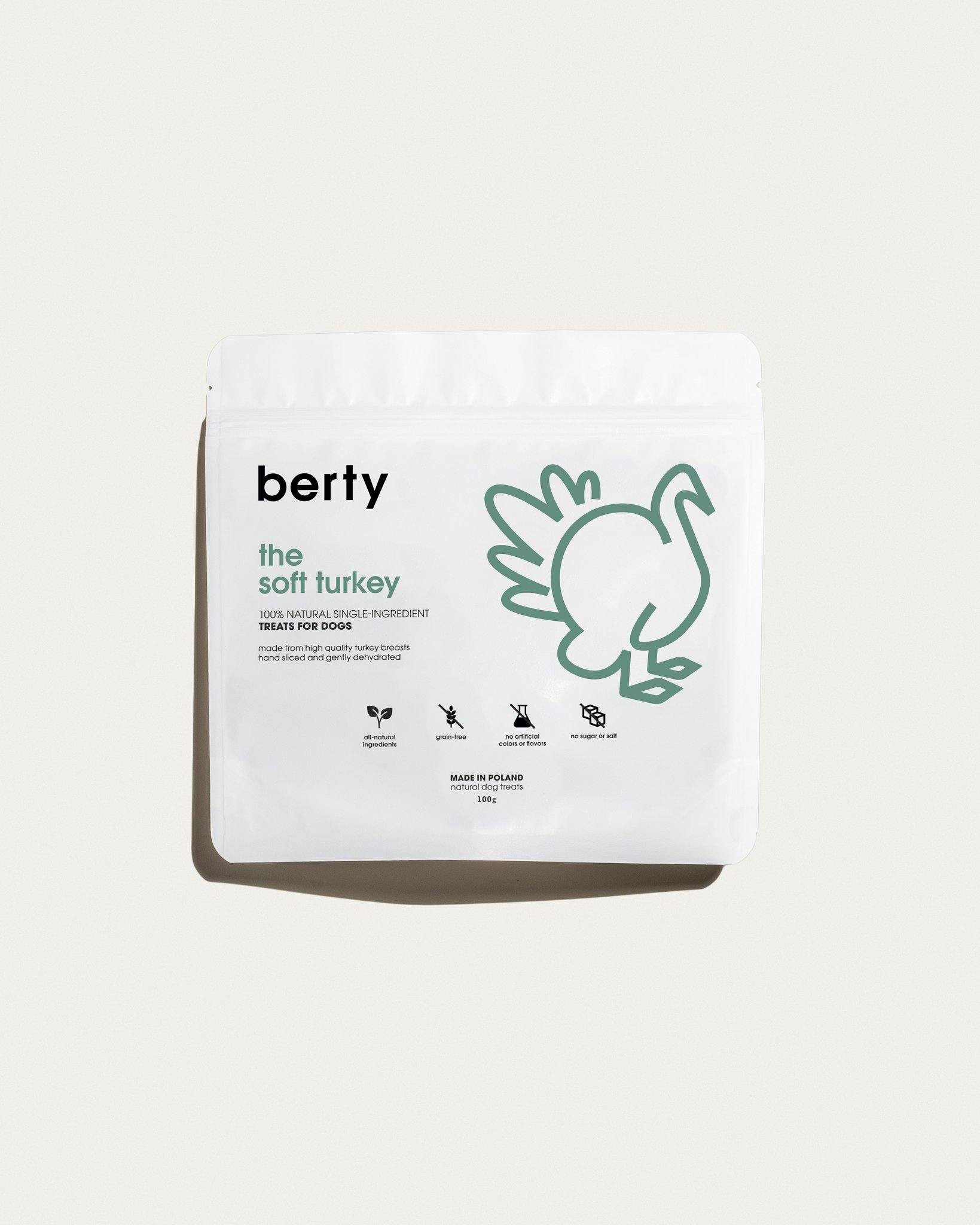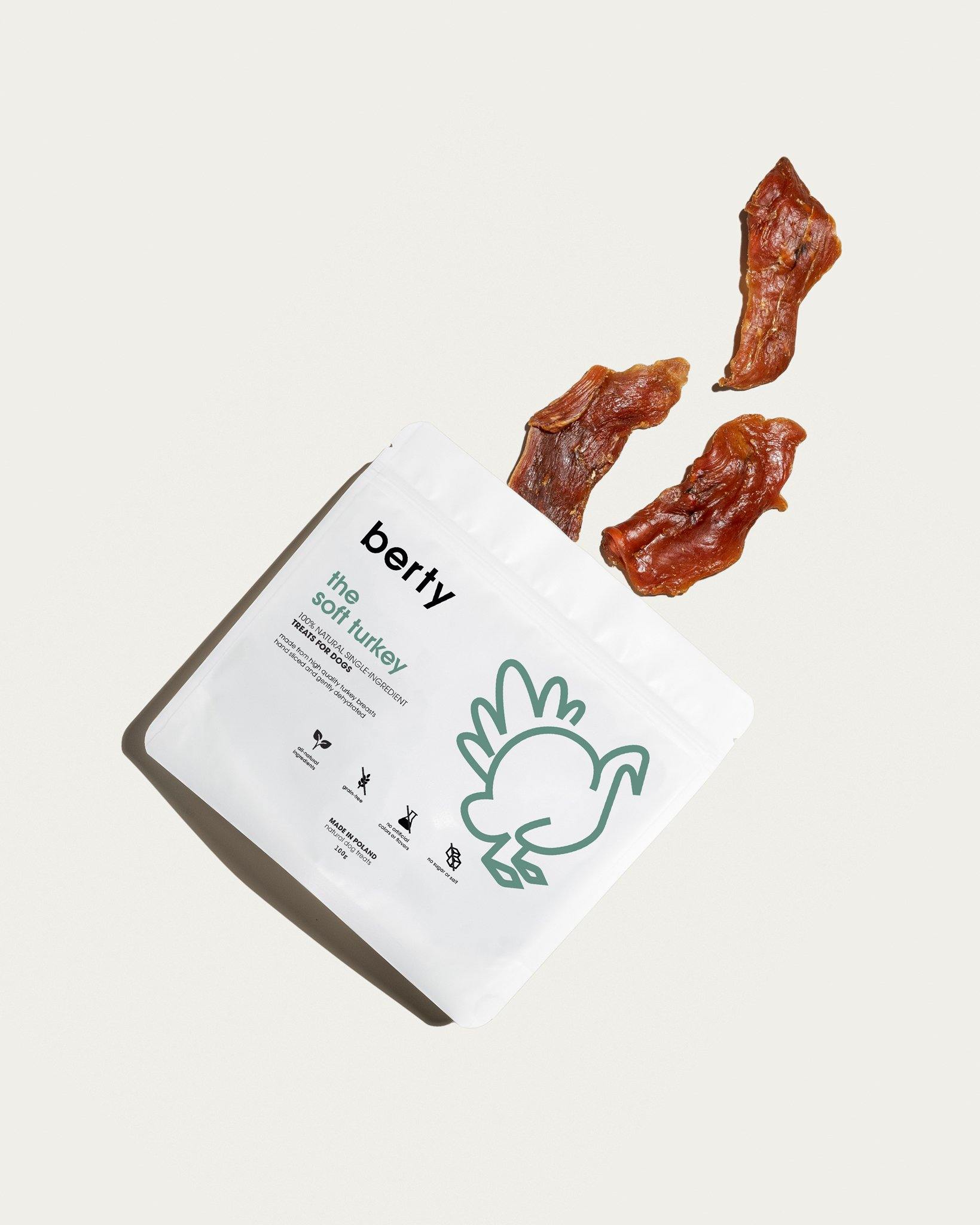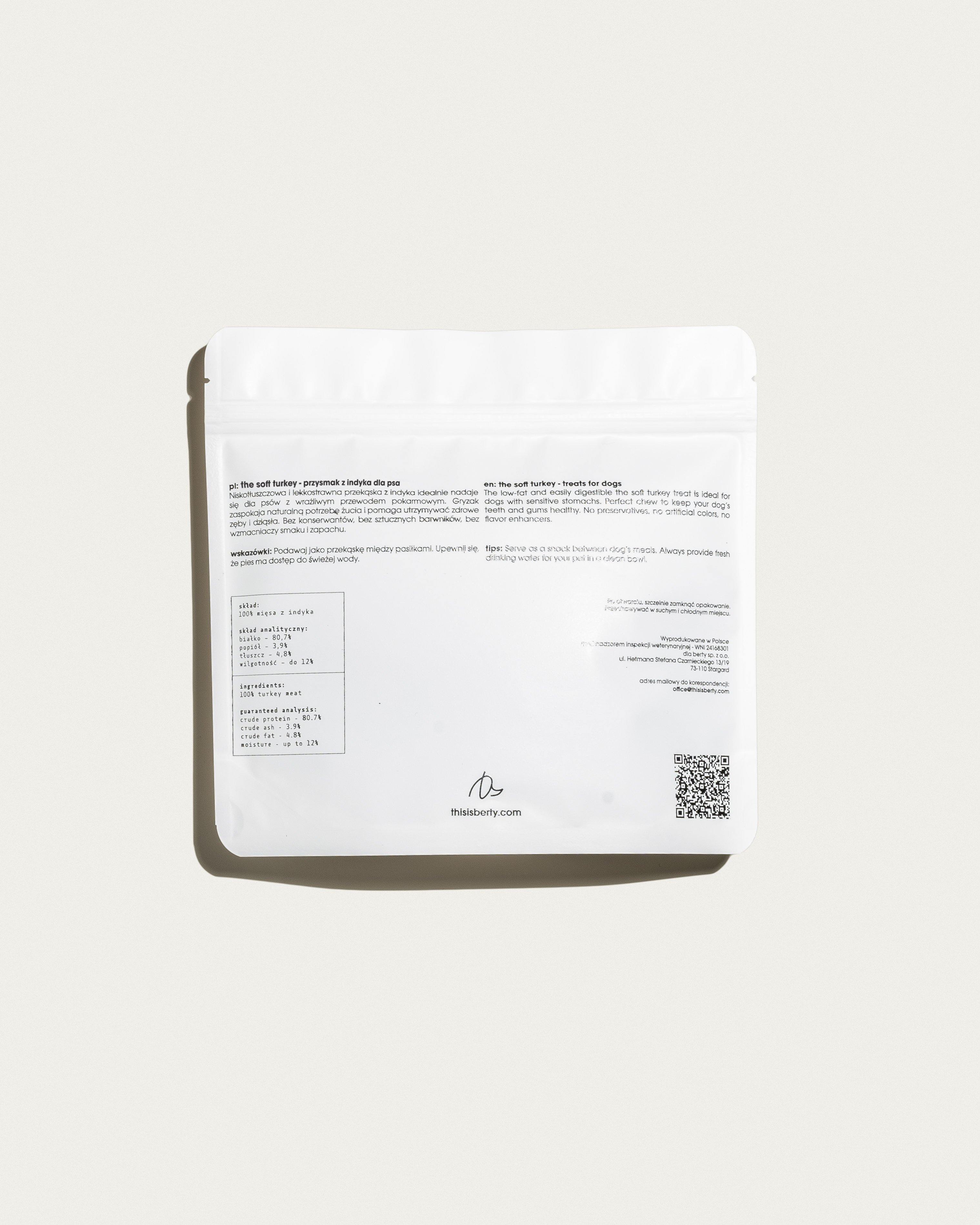 the soft turkey - treats for dogs
---
---
Description
Low-fat and easily digestible, the soft turkey treat is ideal for dogs with sensitive stomachs. A perfect chew to keep your dog's teeth and gums healthy. No preservatives, no artificial colors, no flavor enhancers.


Details
The soft turkey chew encourages chewing, naturally reducing plaque and tartar build up. This tasty treat strengthens gums and improves dental health. The all-natural turkey treat great reward after training, but will also make your dog's time more enjoyable when staying home alone. The turkey chew will help your dog feel more comfortable.
Tips
Serve as a snack between dog's meals. Always provide fresh drinking water for your pet in a clean bowl.

The zipper packaging ensures freshness, even after opening.
Store in a cool, dry place.
Ingredients
100% turkey meat - 100g

Made in Poland under direct supervision of the Veterinary Inspection

Guaranteed analysis: crude protein - 80.7% / crude ash - 3.9% / crude fat - 4.8% / moisture - up to 12%
the soft turkey - treats for dogs