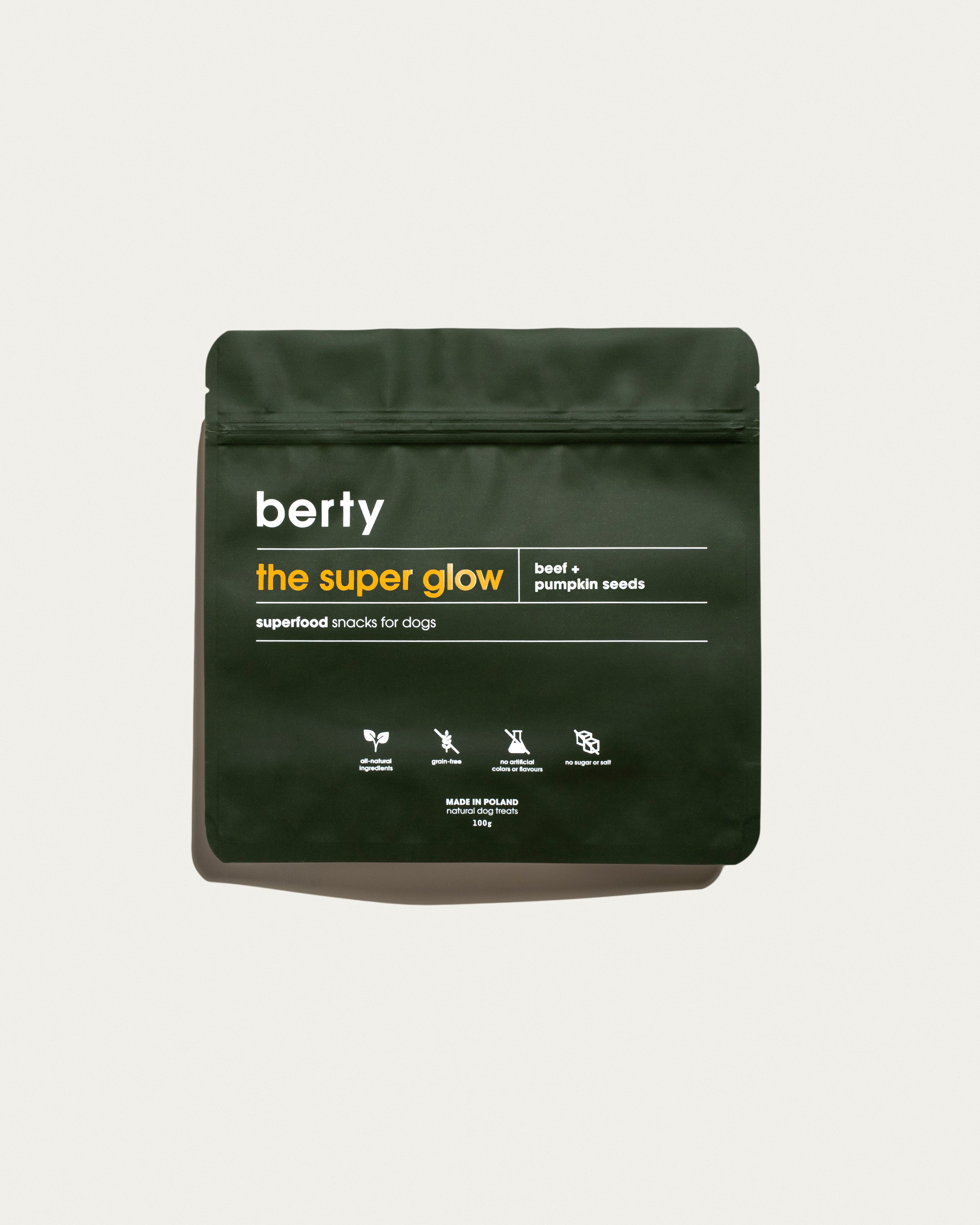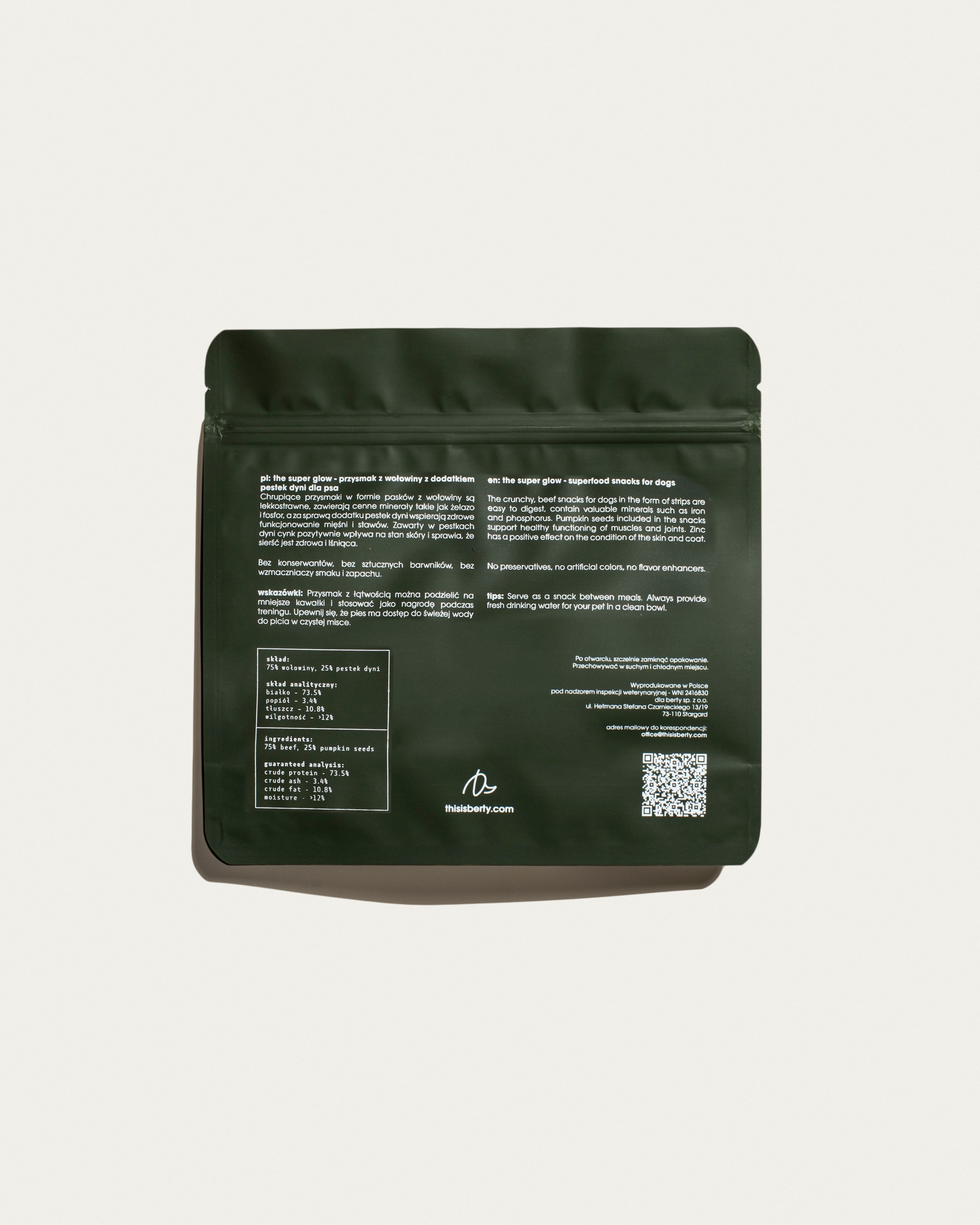 the super glow - superfood snacks for dogs
---
---
Description
Do you want your dog's coat to be healthy and shiny? Give your dog delicious, crunchy snacks in the form of beef strips. This is an easily digestible snack containing valuable minerals such as iron and phosphorus. The addition of pumpkin seeds supports the healthy functioning of muscles and joints, and the zinc contained in them has a positive effect on the condition of the skin and improves the appearance of the coat. No preservatives, no artificial colors, no flavor enhancers.


Tips
Serve as a snack between dog's meals. Always provide fresh drinking water for your pet in a clean bowl.

The zipper packaging ensures freshness, even after opening.
Store in a cool, dry place.
Ingredients
75% beef, 25% pumpkin seeds (100g)

Made in Poland under direct supervision of the Veterinary Inspection

Guaranteed analysis: Guaranteed analysis: crude protein - 73,5% / crude ash - 10,8% / crude fat - 3,4%, / moisture > 12%
the super glow - superfood snacks for dogs