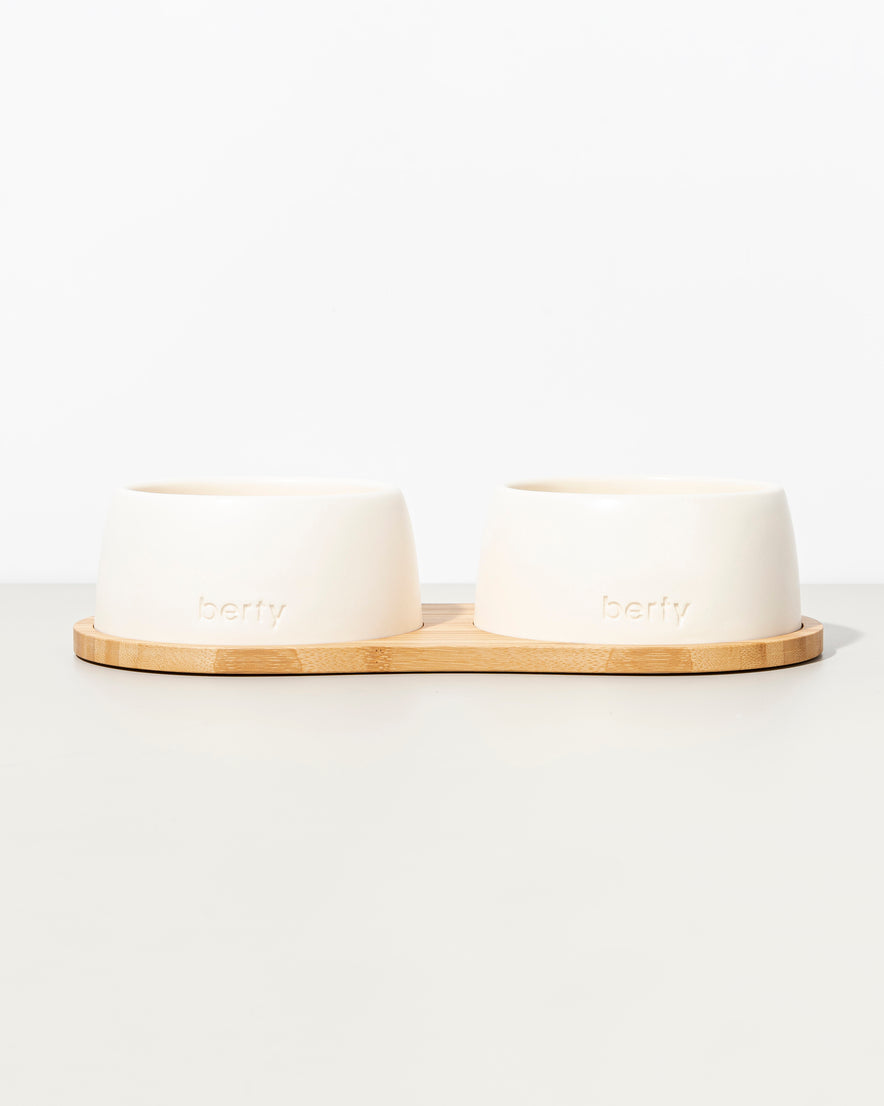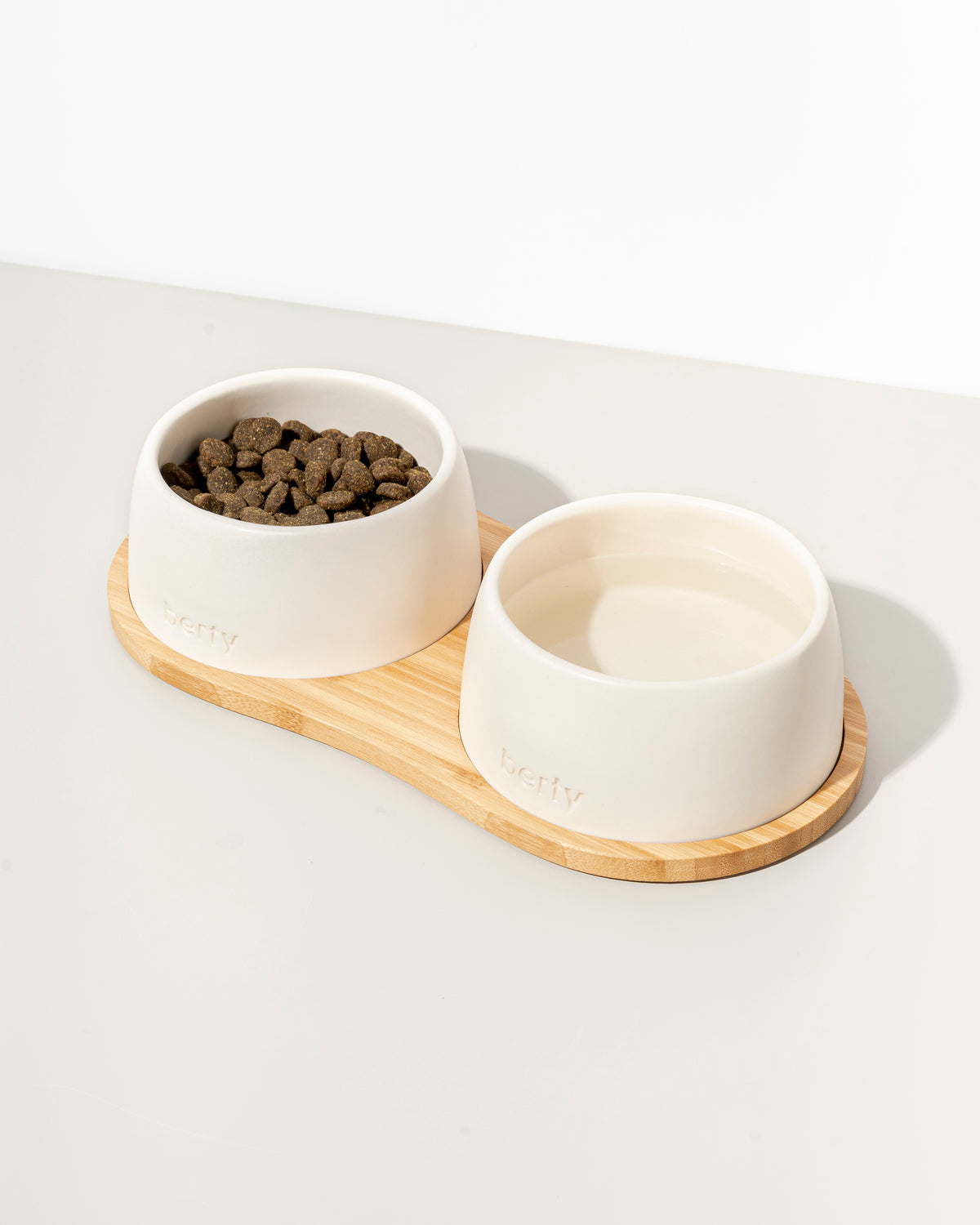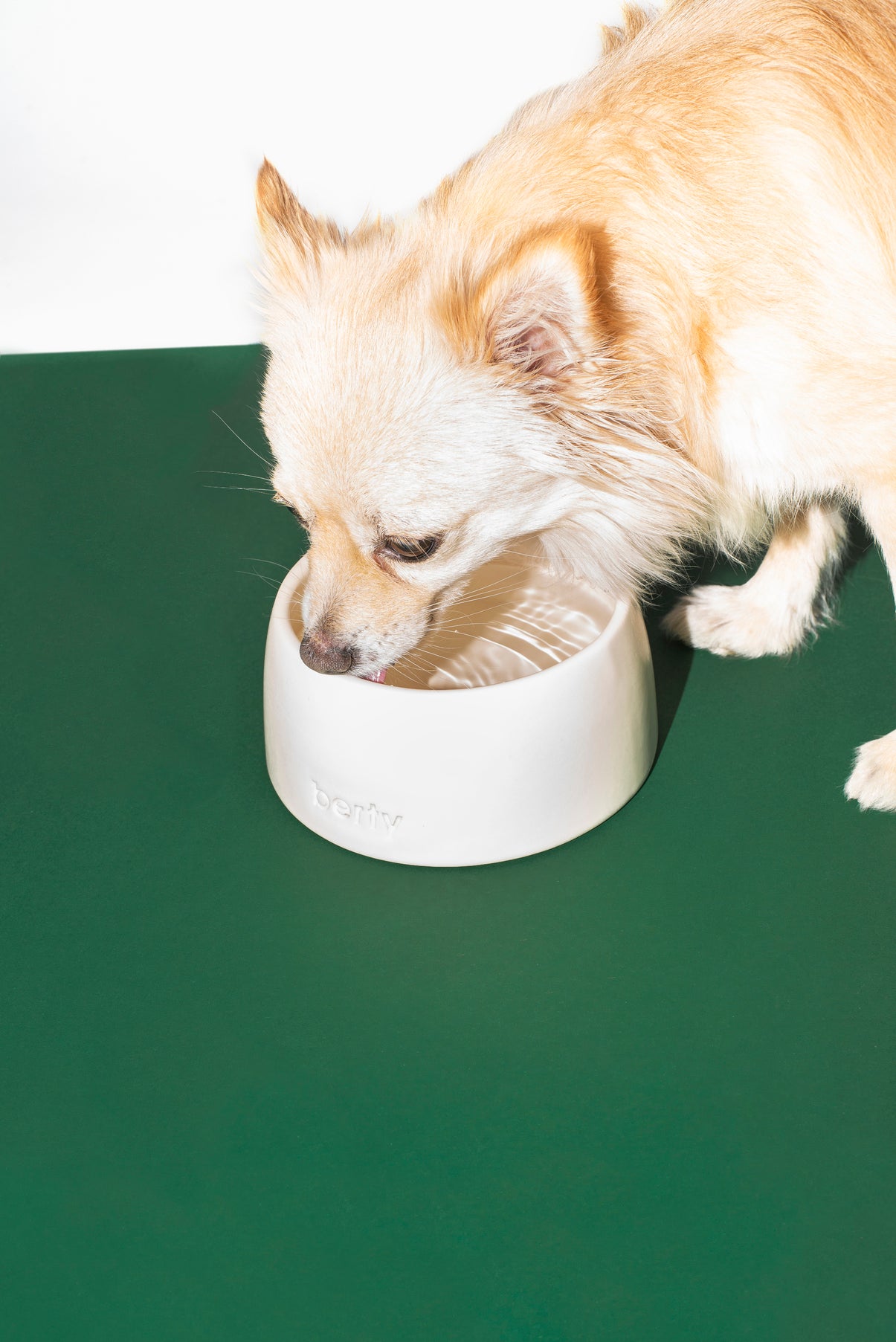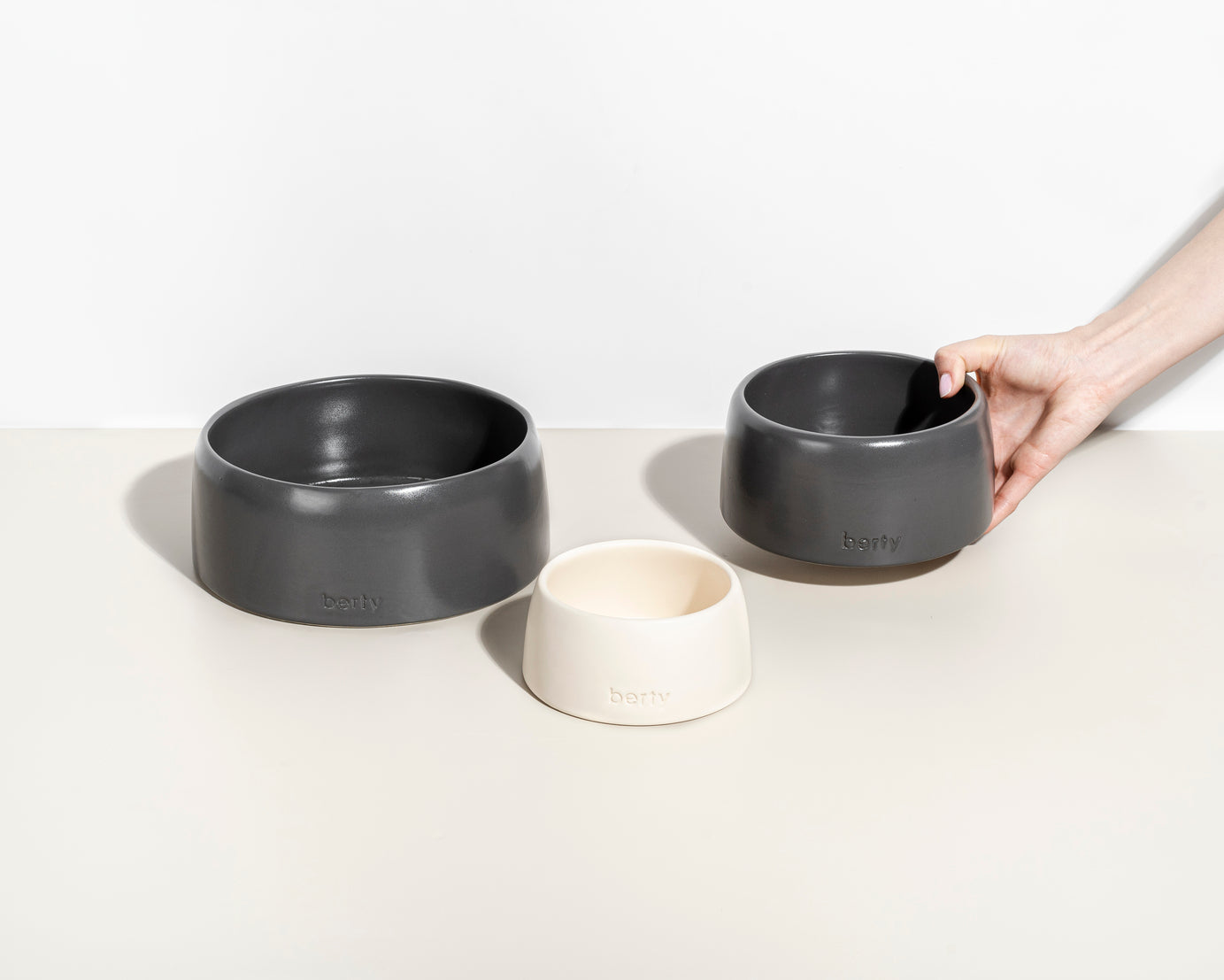 the mini dining set - bowls & tray set | butter biscuits
---
---
Description
This designer mini dining set consists of two ceramic bowls and a hand-made mini bamboo tray. Made by Polish manufacturers.


Size
The mini size is suitable for the smallest dogs. - bowl's dimensions: top Ø 11 cm | bottom Ø 13 cm | H 6 cm - tray's dimensions in size S/M: Ø 13,5 cm | length 30 cm
Details
Designed to please both your little dog and you. Enriched with functional details, the dining set with two mini ceramic bowls and a mini bamboo tray, is a response to the lovers of aesthetically pleasing dog accessories!

The bowls are durable, food safe and easy to clean. The bamboo stand acts as a mat that increases the stability of the bowls and also effectively protects against scratches on the floor. The silicone elements on the bottom provide traction, preventing it from sliding when eating or drinking.

The dining set is available in two shades: BUTTER BISCUITS and MIDNIGHT. The set will perfectly complement the interior design in your home.
Care instructions
Ceramic bowls can be washed in the dishwasher or in soapy water. The bamboo stand, due to the material from which it was made, is best wiped with a damp towel and left to dry. Important - the base has a double layer of saturation, but it is recommended to remove water from its surface.
the mini dining set - bowls & tray set | butter biscuits