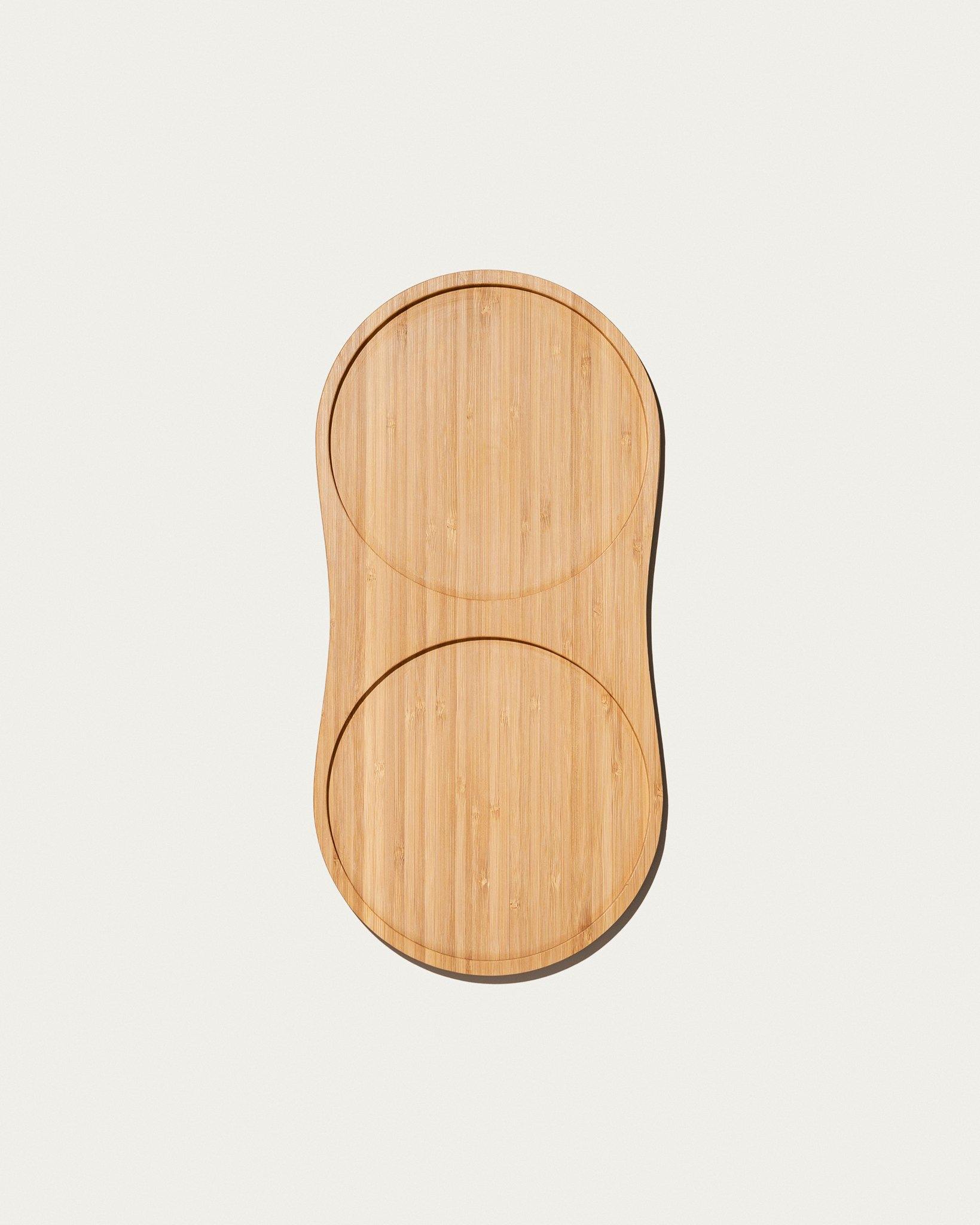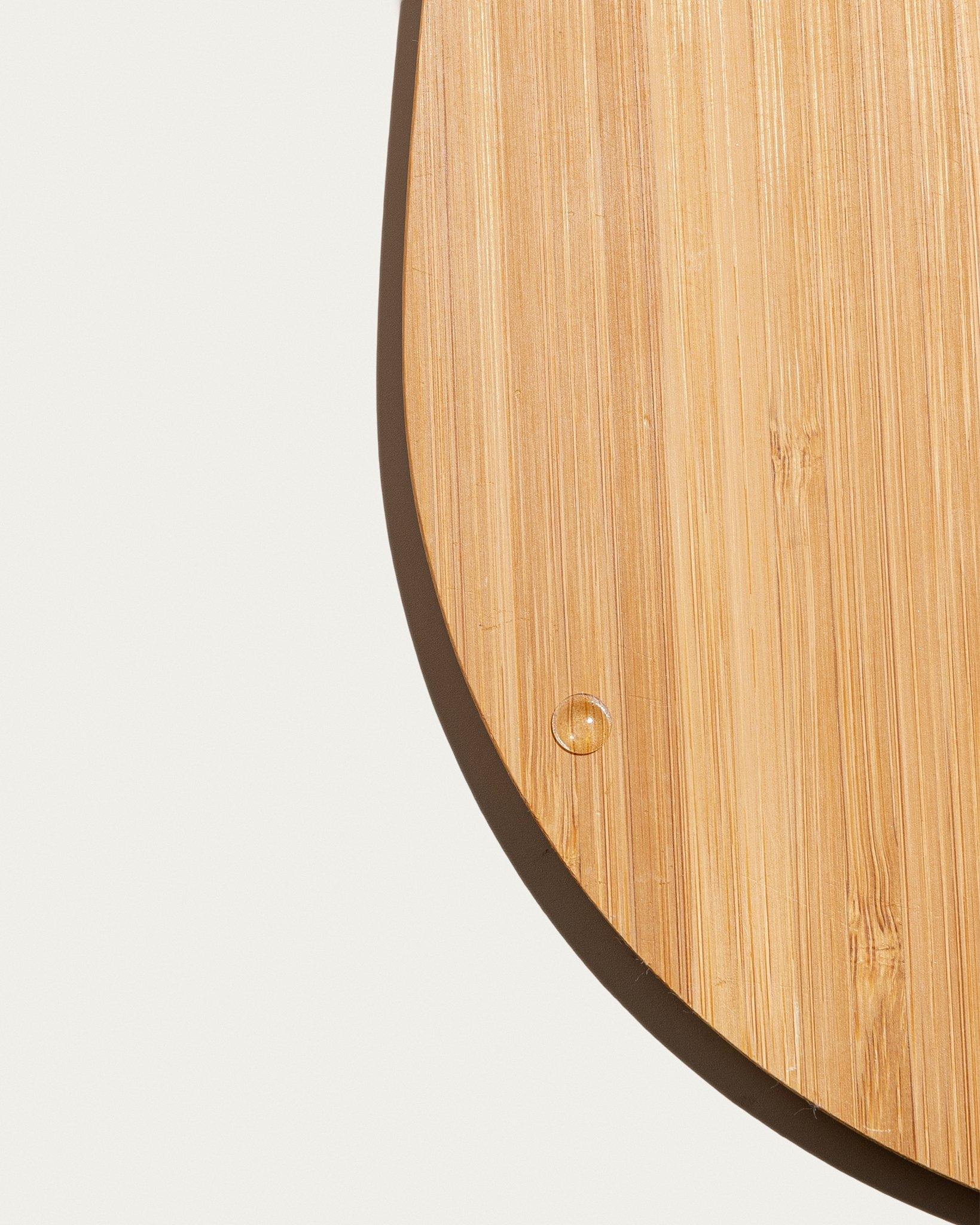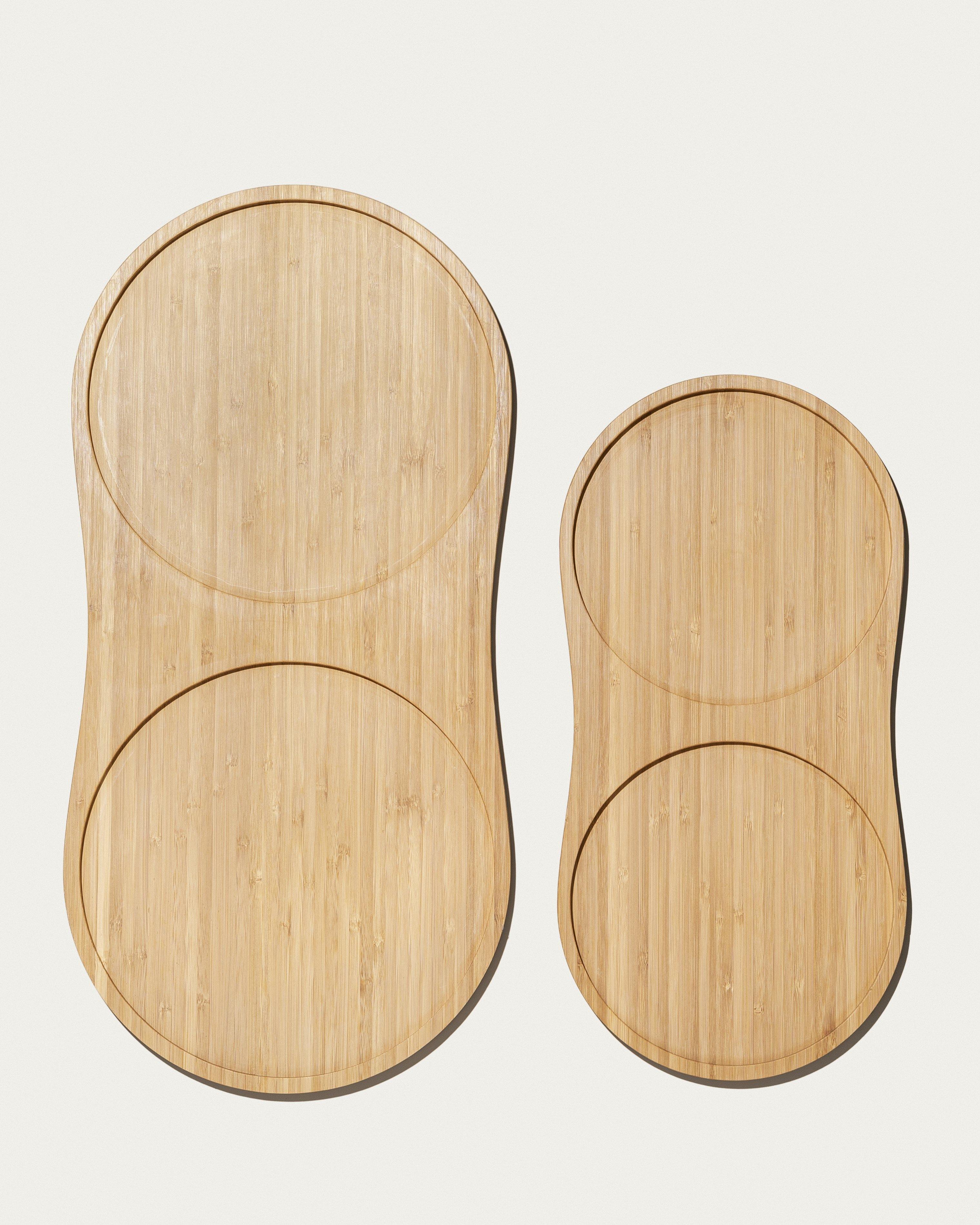 ---
---
Description
The bamboo tray provides stability and comfort while eating and drinking. Thanks to the silicone elements on the bottom of the product, the bowls always stay in place. The stand is not only functional, but also a stylish interior element.
Size
S/M: Ø 17,5 cm | length 40 cm L: Ø 23,5 cm | length 52 cm
Details
A hand-made bamboo stand for bowls acts as a mat that protects the floor against scratches. Silicone elements on the bottom provide adequate grip, preventing the bowls from moving while eating or drinking. Thanks to this, your dog can enjoy the meal without any problems! The stand is made of natural materials and has a modern shape, making it an ideal design element for your interior. Create a stylish dog set with a bamboo tray and matching ceramic berty bowls OYSTER or DARK STONE. You can buy them separately or in a set and save 10%.
Care instructions
The bamboo dog stand has a double layer of saturation. Due to the material of the products, we recommend removing water from its surface. To remove dirt, clean the stand with a slightly damp towel and let it dry.