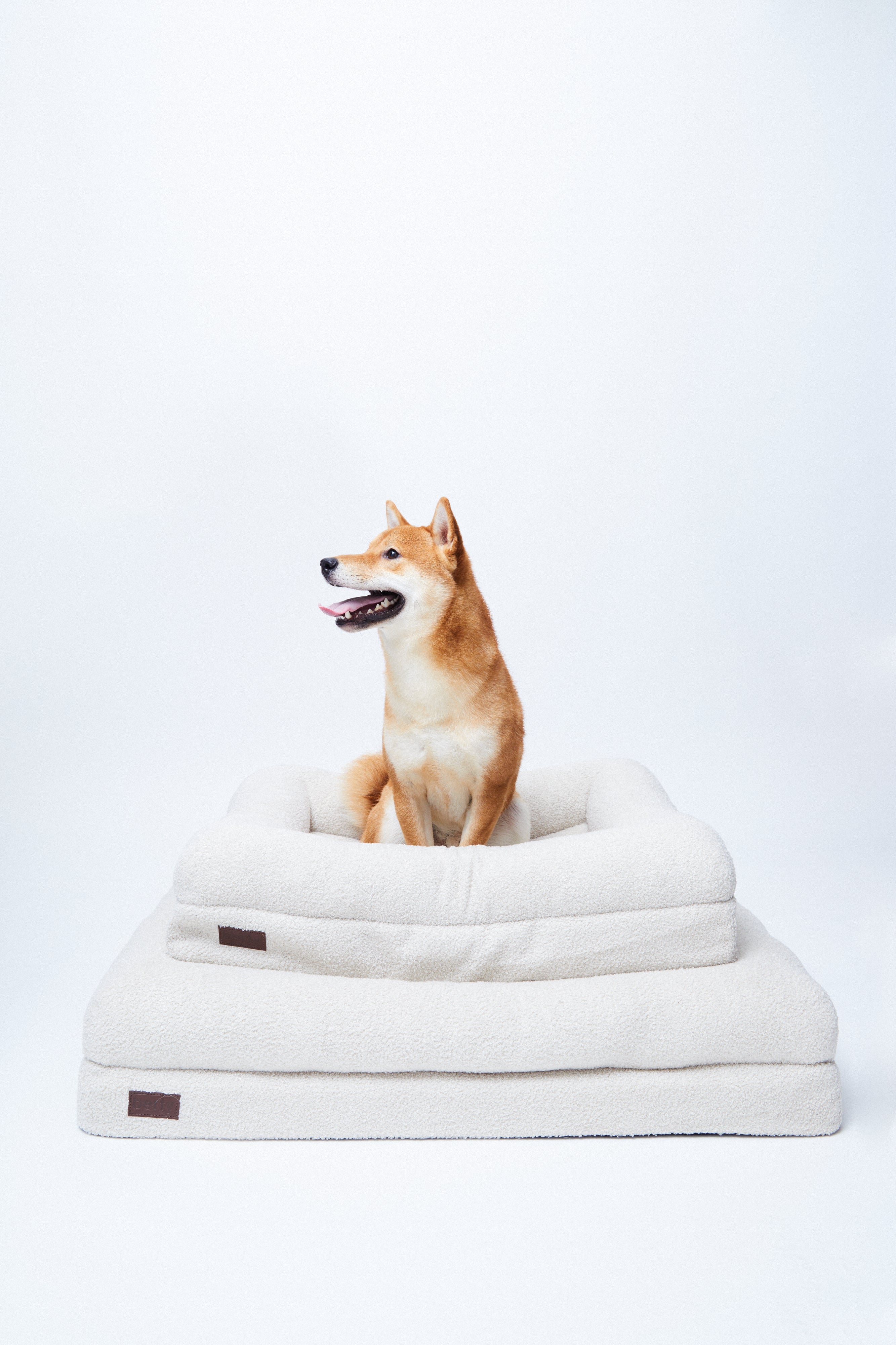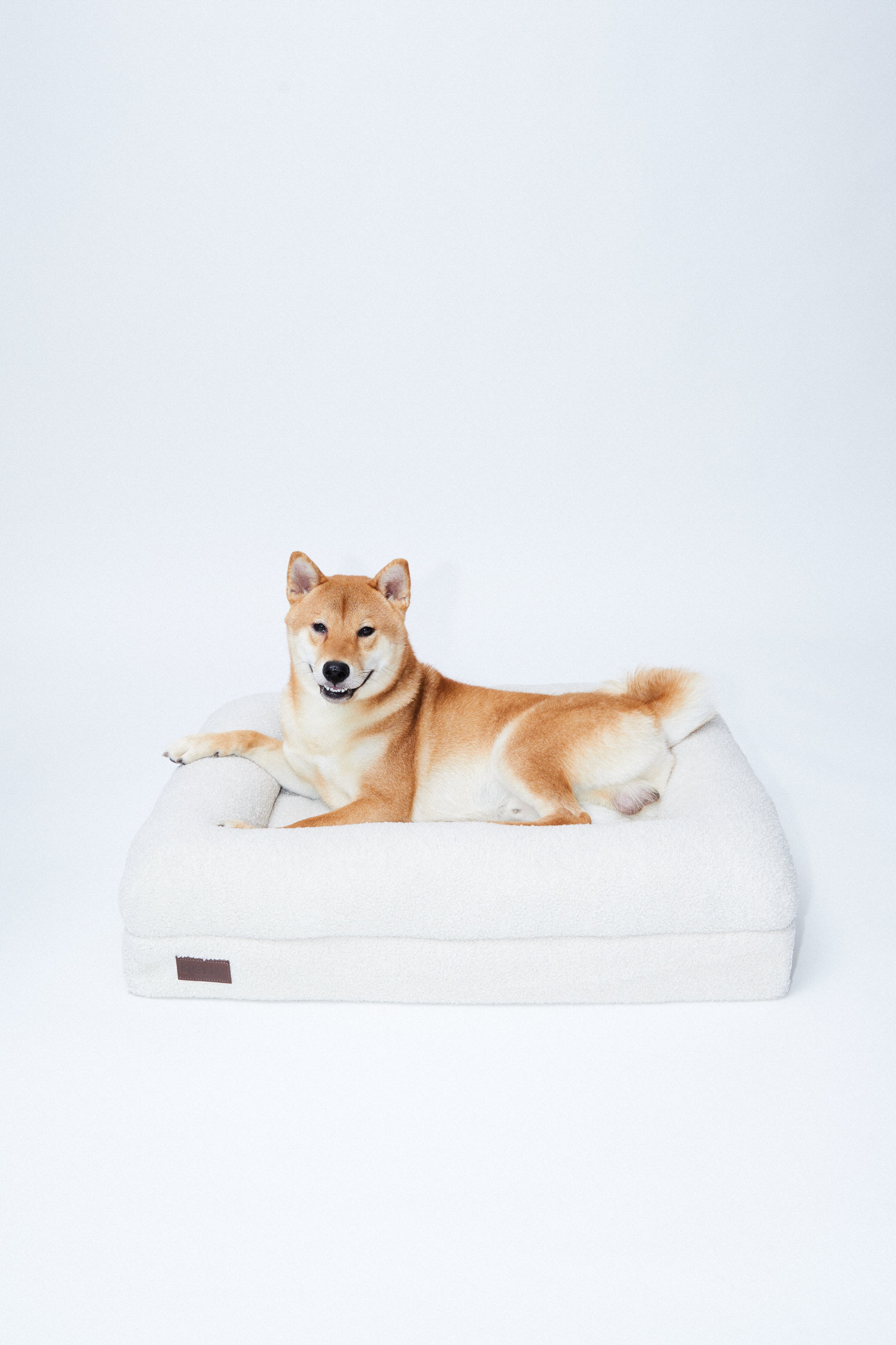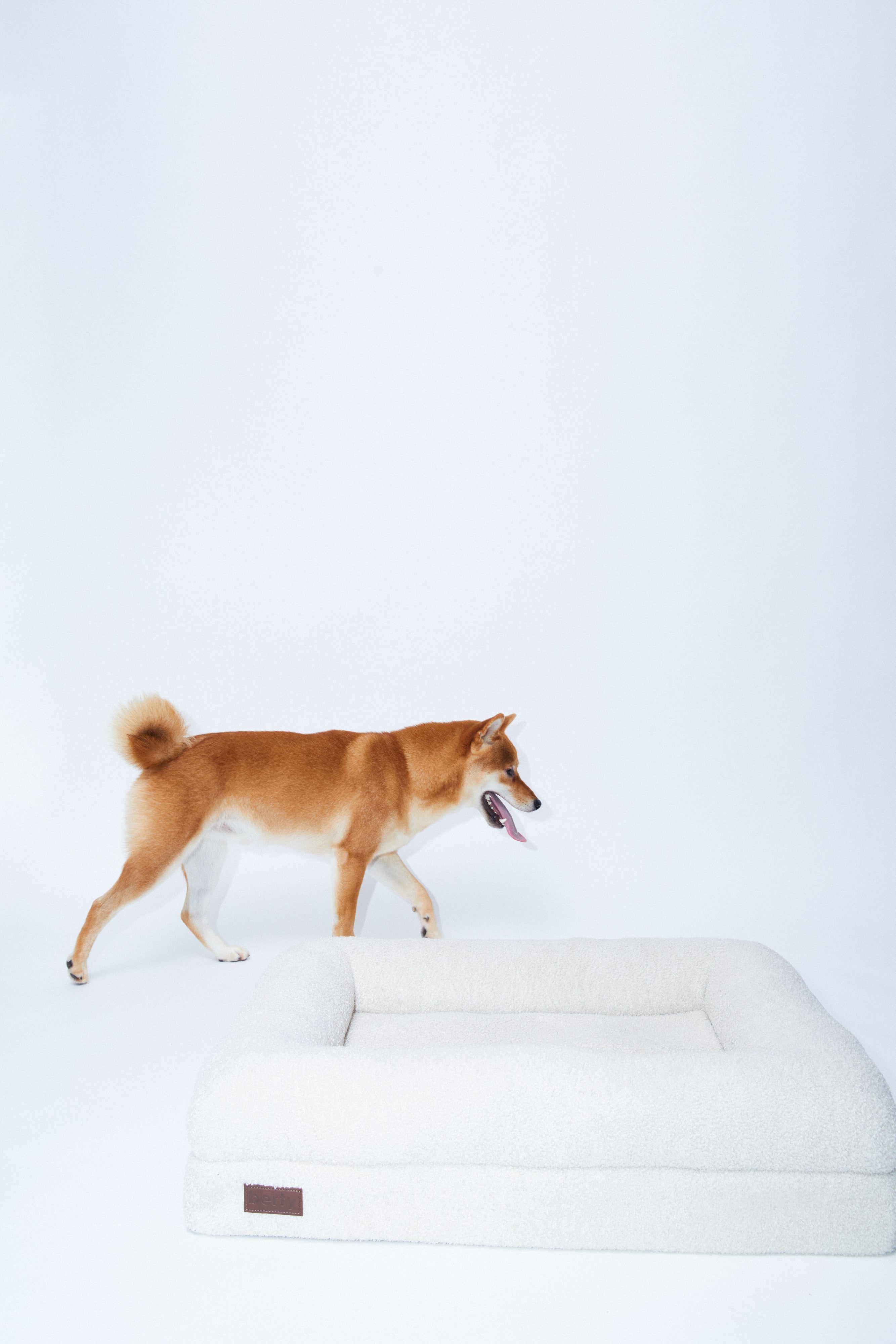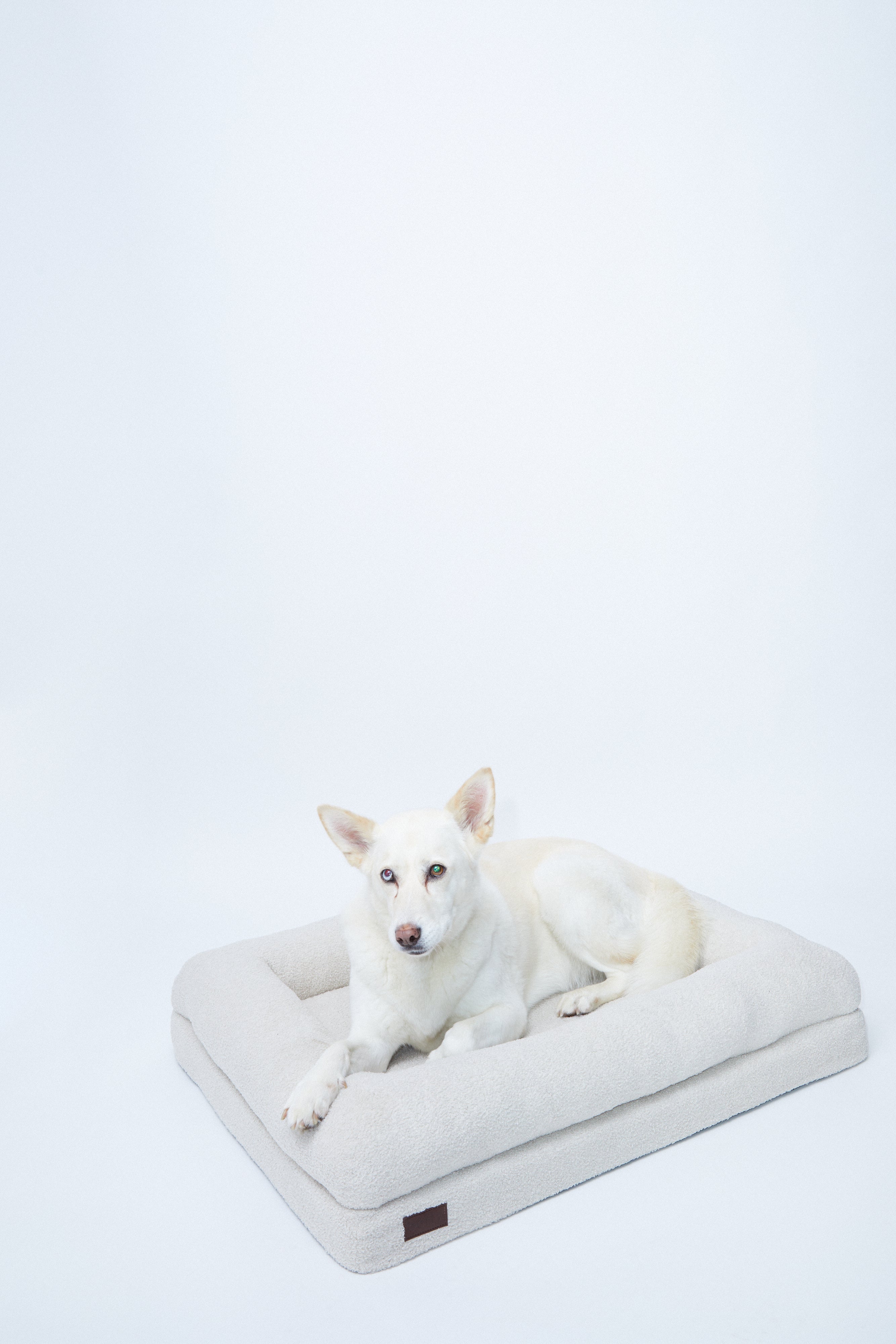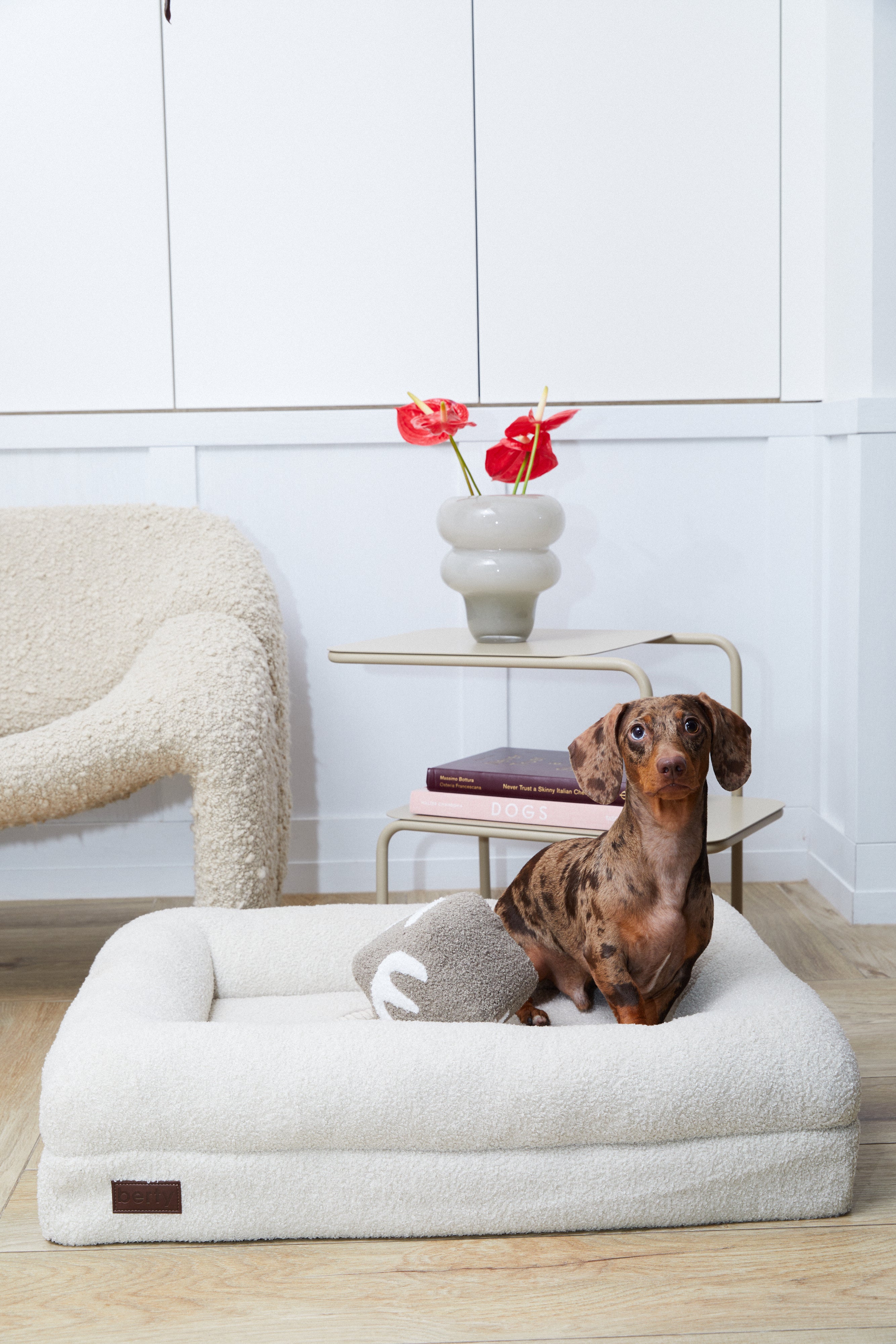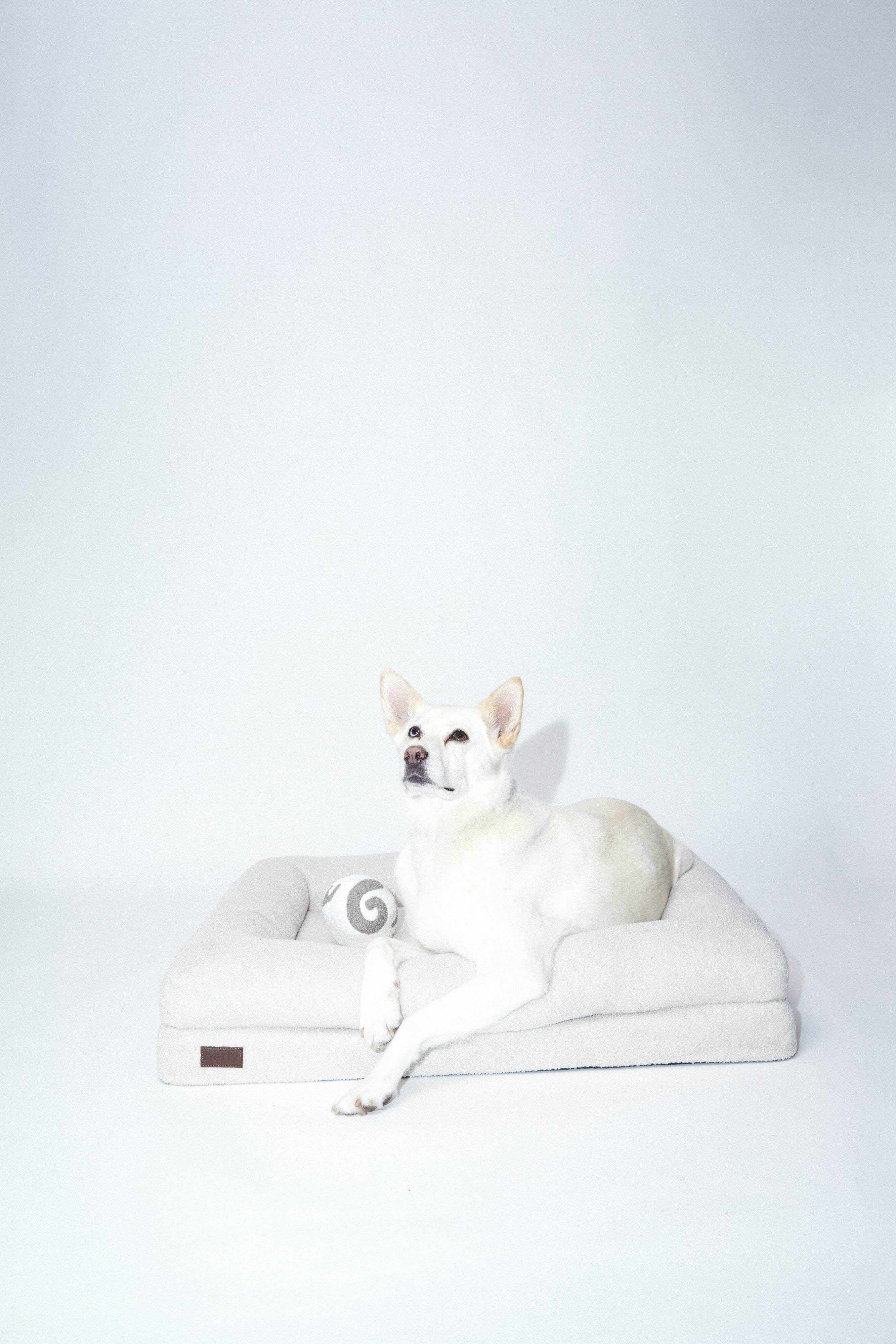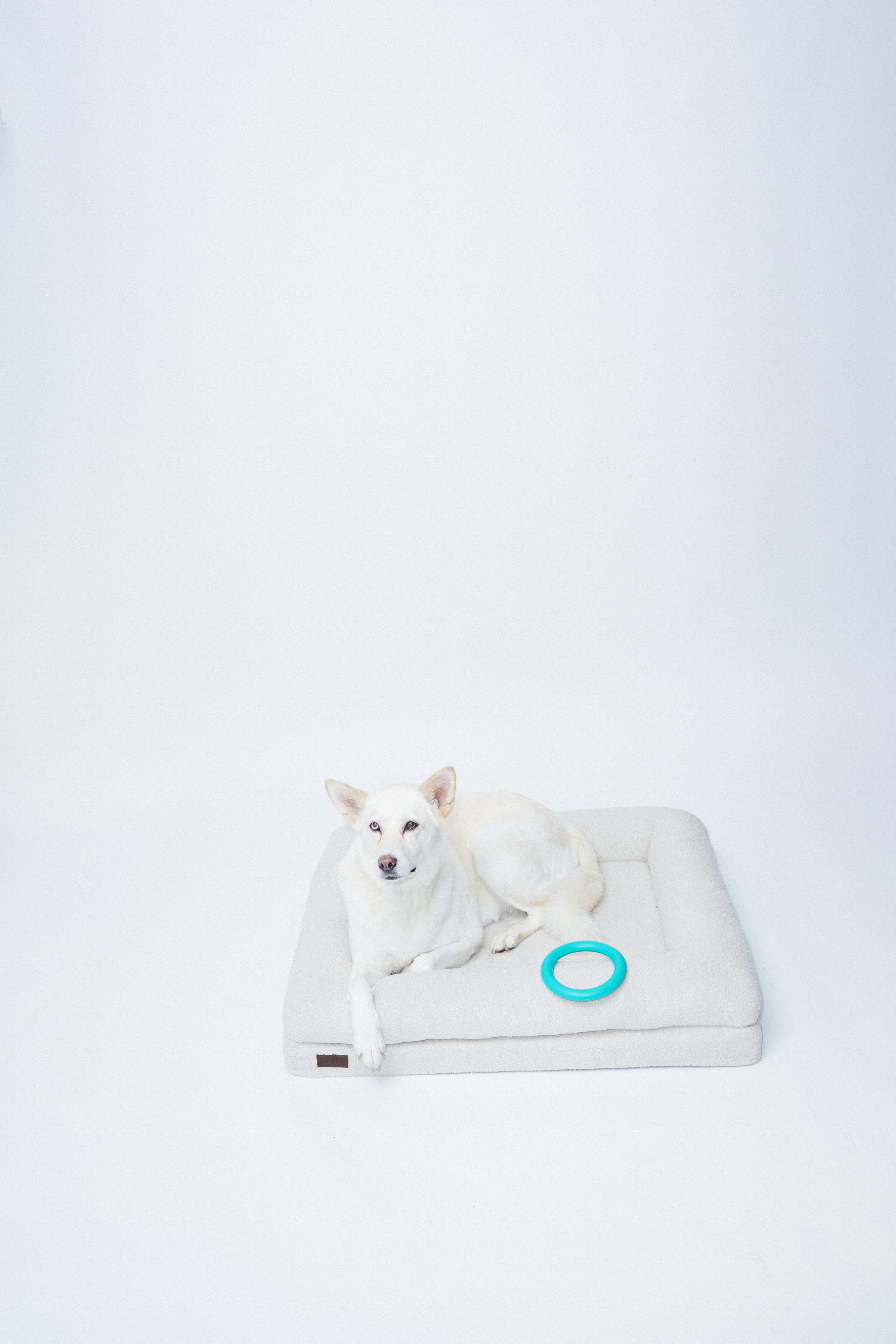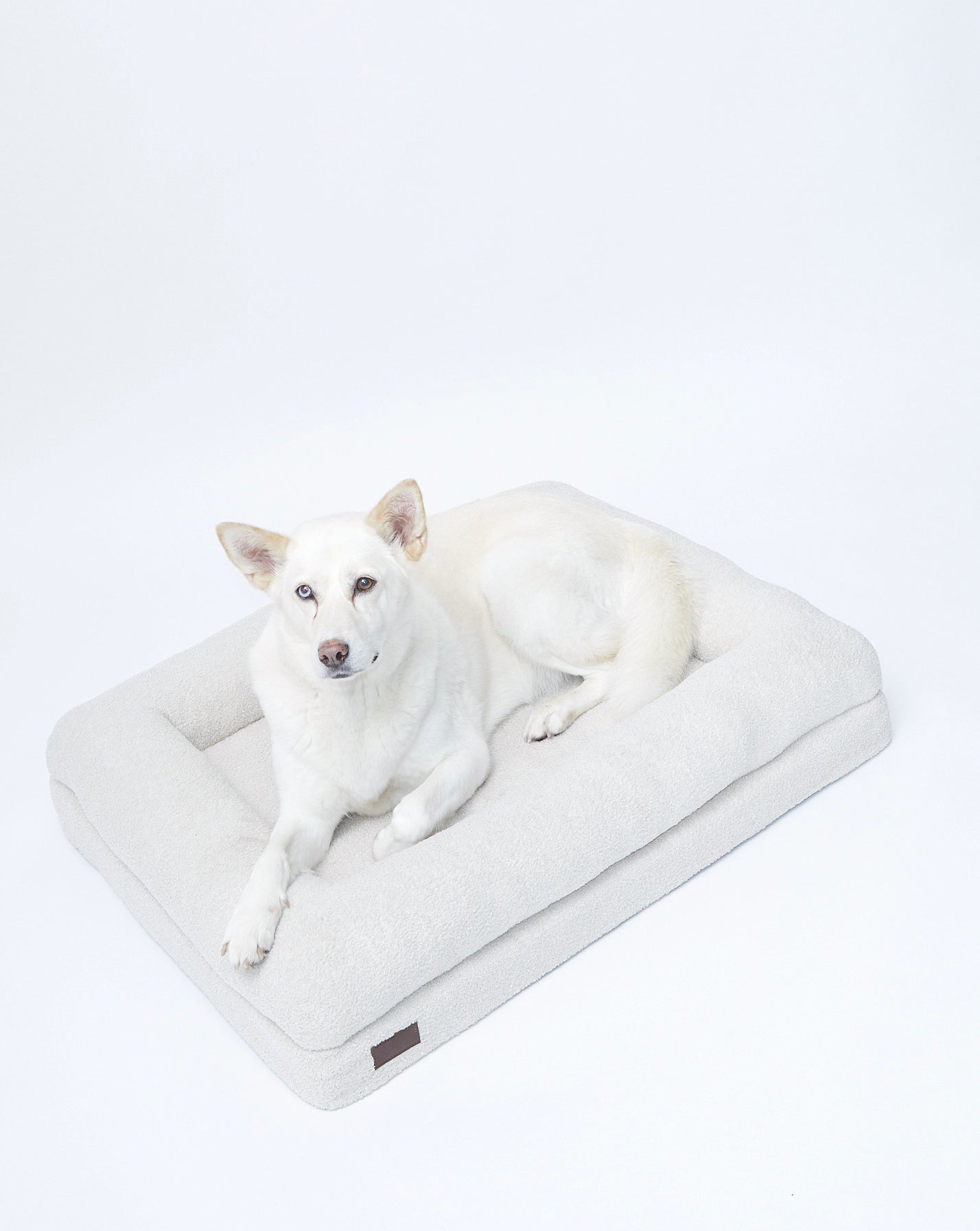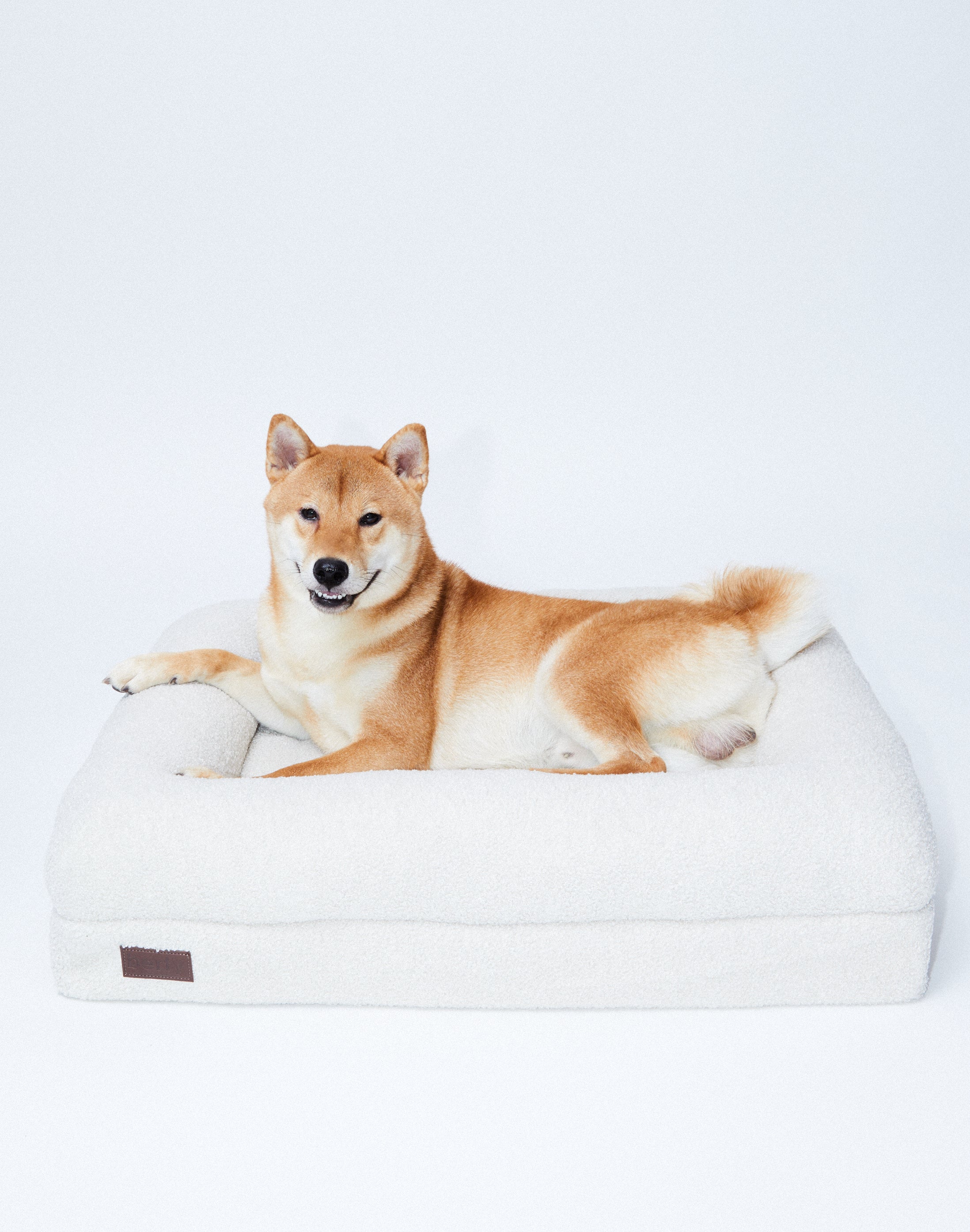 ---
---
Description
Imagine a bed that's so cozy, your furry friend might just hit the snooze button! The cozy bed is the ultimate dog retreat, a fluffy fortress fit for the fluffiest of pups. But hey, it's not just for the four-legged pals. It's a stylish statement piece that even your home's interior can't resist.
What makes the beds truly special is the orthopedic mattress beneath the fluff. It's like a spa day for your dog's joints. No more sore mornings for your furry bestie! 
We're not just pet-lovers. We're planet-lovers too. That's why the cozy bed is made from recyclable materials, because a cozy dog nap shouldn't cost the Earth. Each meter of boucle material is made from 37 recycled PET bottles, and the entire production process is less harmful to the environment.
Choose between two tail-wagging sizes – one for the petite pups (S/M) and one for the big doggos (L).
So, if you want your pooch to live the fluffy dream, your home to look even more fabulous, and the planet to thank you – you've just found your paw-fect match with the cozy bed made by berty!