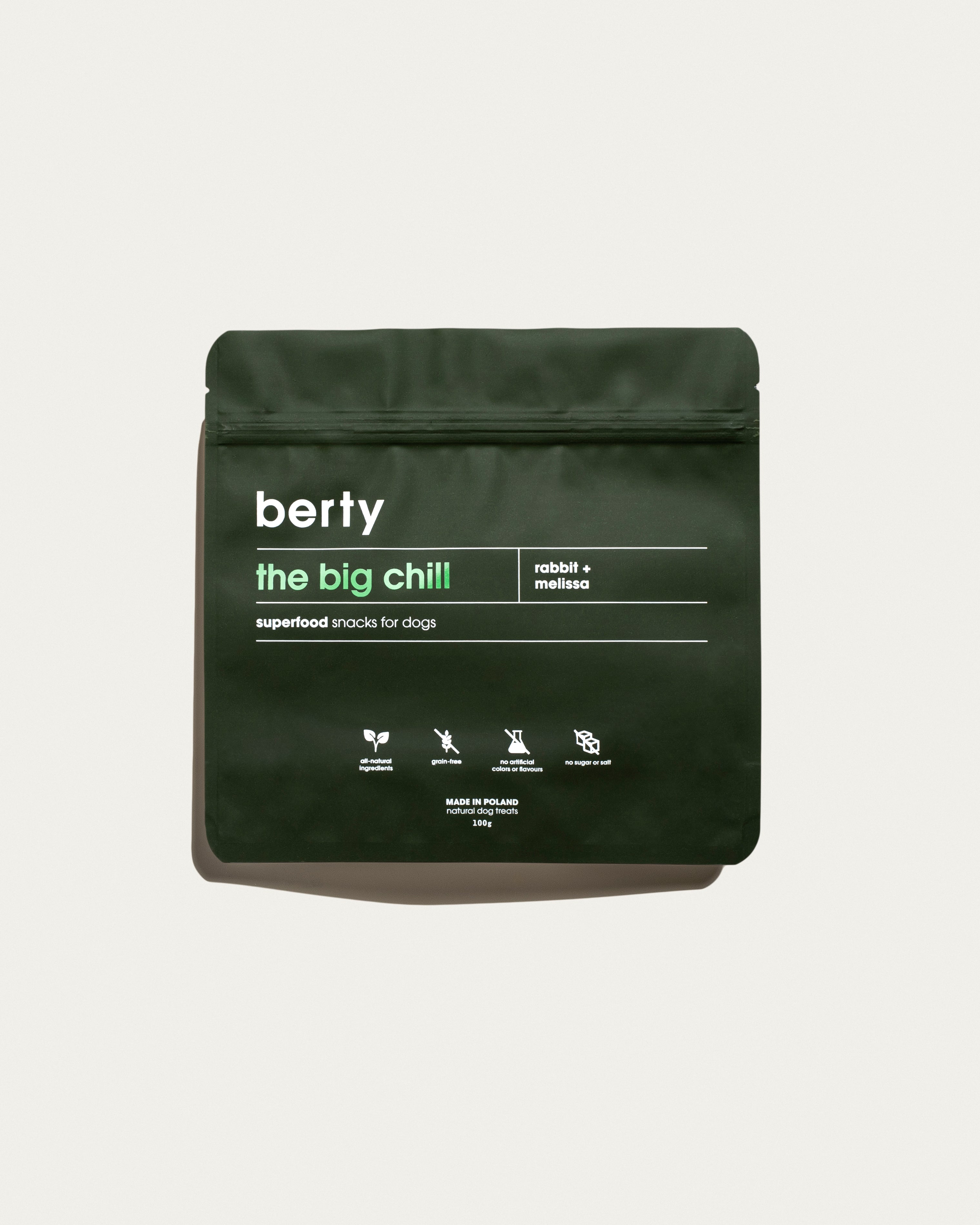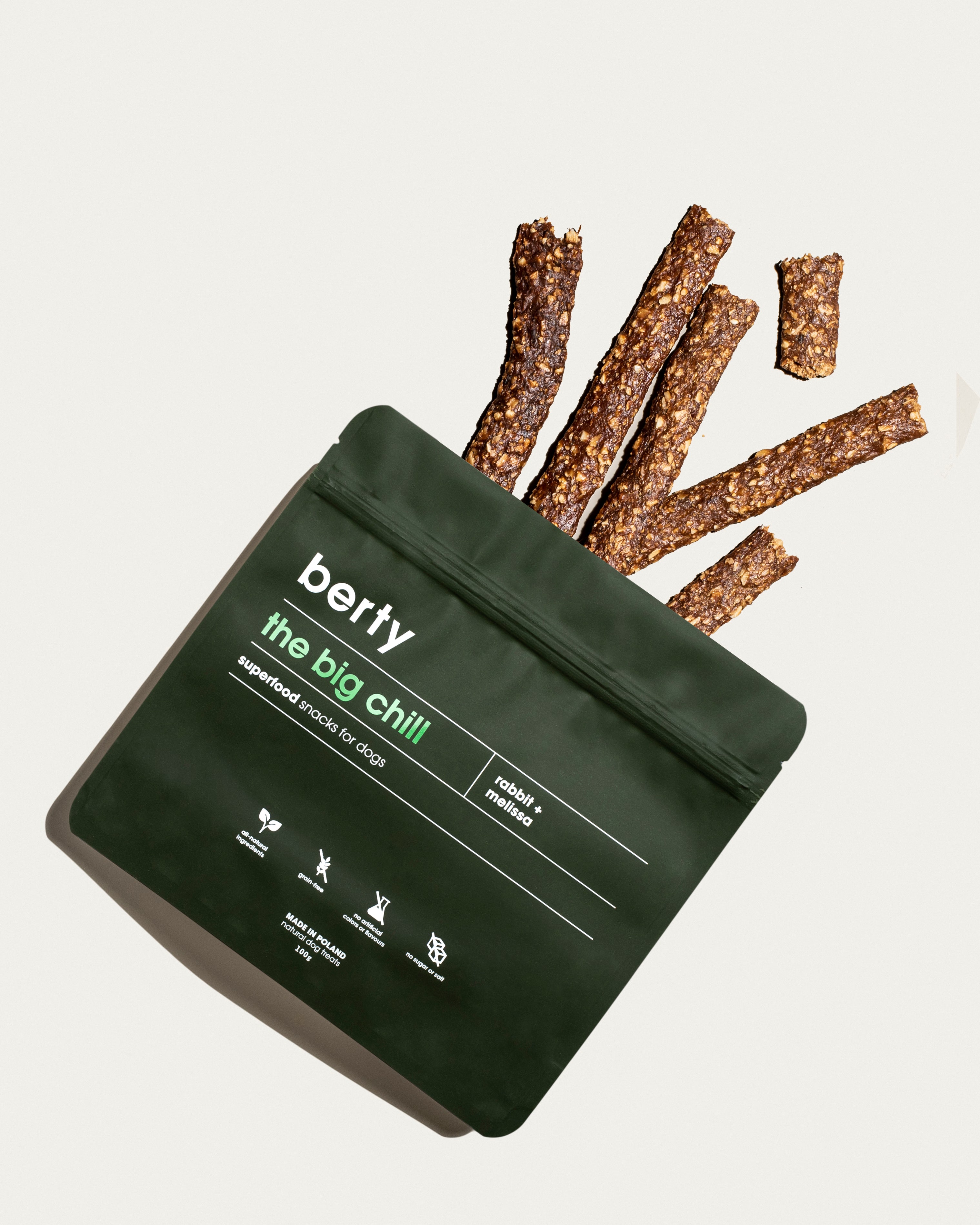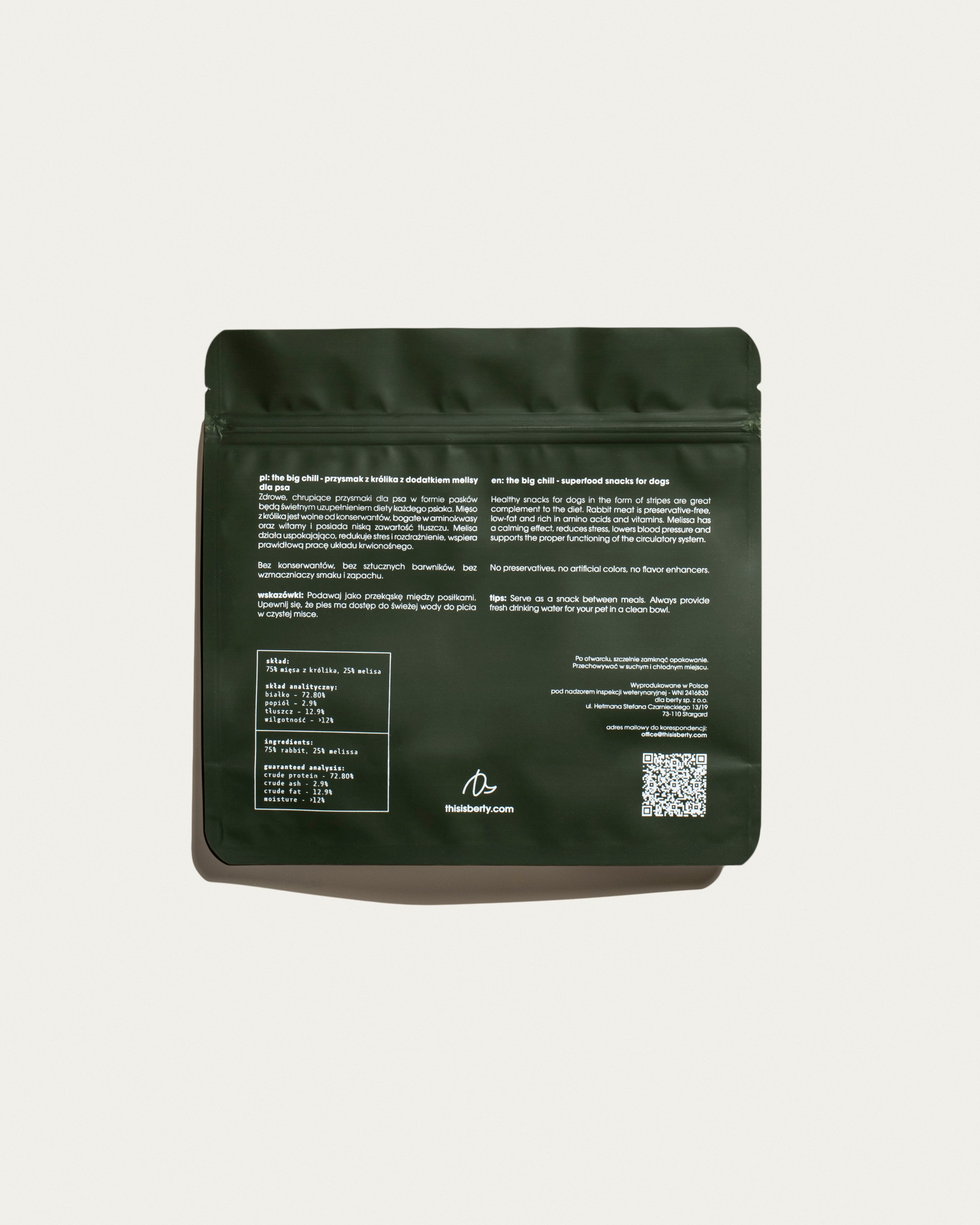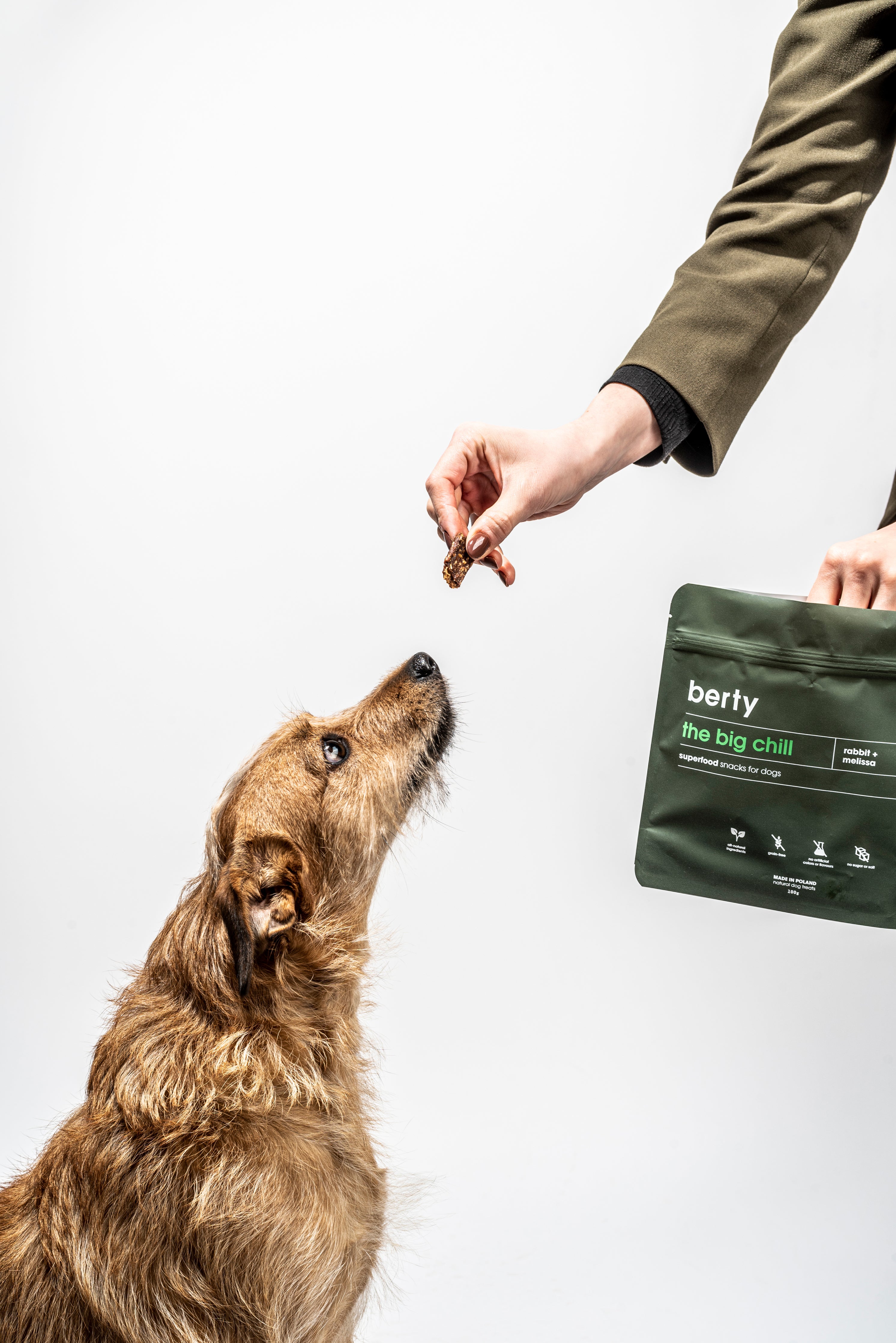 the big chill - superfood snacks for dogs
---
---
Description
Support your dog in stressful moments with the big chill - superfood snacks. A healthy, crunchy snack in the form of stripes is a great supplement to the diet. Rabbit meat is preservative-free, rich in amino acids and vitamins, and has a low fat content. Melissa has a calming effect, reduces stress and irritability, and supports the proper functioning of the circulatory system. No preservatives, no artificial colors, no flavor enhancers.


Tips
Serve as a snack between dog's meals. Always provide fresh drinking water for your pet in a clean bowl.

The zipper packaging ensures freshness, even after opening.
Store in a cool, dry place.
Ingredients
75% rabbit meat, 25% melissa (100g)

Made in Poland under direct supervision of the Veterinary Inspection

Guaranteed analysis: crude protein - 72.5% / crude ash - 2.9% / crude fat - 12.9% / moisture - up to 12%
the big chill - superfood snacks for dogs